Originals/Giclees For Purchase
Thanks for viewing my portfolios. If you like any of the images, I specialize in handcrafting reproductions in a variety of sizes. Below are examples of my canvas giclee reproductions. Each one has a handcrafted frame and is embellished with acrylics to give it unique texture and an original feel. There also is a wide variety of water color texture archival paper giclees that are more affordable and ready to fit into any standard frame you may want. The paper giclees are shipped on hardboard to prevent damage and fit standard frame sizes. Please contact me directly if you are interested in a special order giclee or just want a quote. Original Oils are also available for purchase. Pricing is based on the size of a painting and how long it took to achieve detail. I try to have something for all price ranges so everyone can enjoy these images.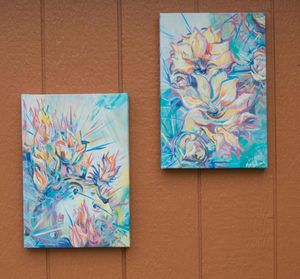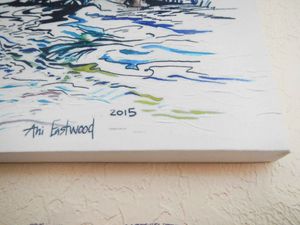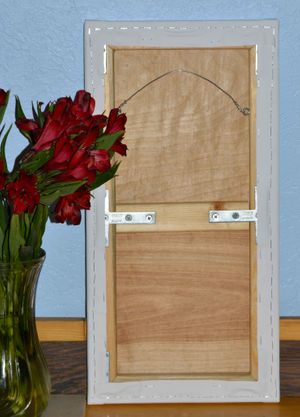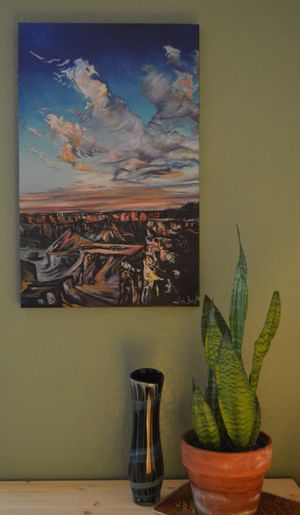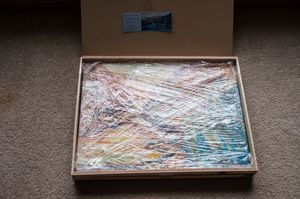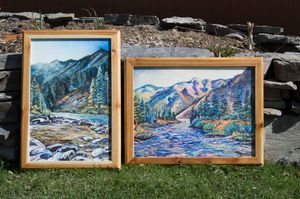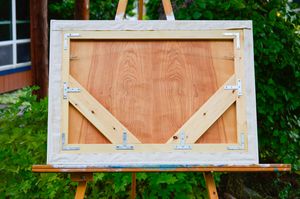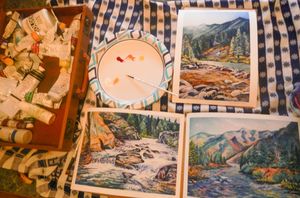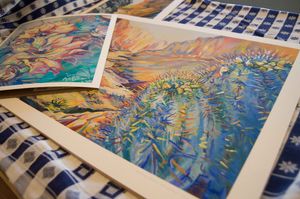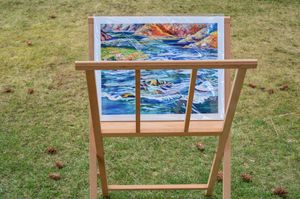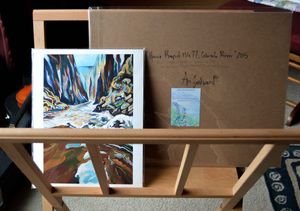 Payment and Delivery Information
After multiple years of running an online paypal/shopping site for my art, I did away with it and currently have clients contact me directly for orders. I currently take orders for Greeting Cards, Fine Art Paper Giclees, Canvas Reproductions, and Commissions via email or phone. The experience of doing old fashioned business is much more rewarding, and I am able to do each giclee special order to your specifications. I promise your work of art will satisfy you, or it can be returned.
Special Order Delivery Times: Generally speaking, I can complete most smaller special orders in 2 weeks time. If there is some extra detail work, such as a routered wood frame, commission work, or extra texture embellishment, I am happy to talk with you about how long your specific project might take. I always put my orders first, and try to complete them as fast as I can without compromising quality.
As you browse my portfolios, try running the curser over the image. This should give you titles and costs of available pieces on most devices (seeing this info on a desktop computer is easiest). I have tried to fill in most titles etc but, like my work, my website is a growing work in progress. If there is a piece that you love I have not adequateley gotten to describing yet, please contact me directly and I will be happy to get the information to you.
Note: As a giclee printer, I edit all my own work to attempt to keep my giclees as close to the original painting as possible. However, I don't have control over how each person's computer monitor chooses to depict my uploaded images. Colors can vary on different computer monitors. Rest assured, any giclee ordered has the closest likeness to the original oil I can achieve.
Payment: I require a check or money order mailed to my P.O box in advance. You can call in or email your orders.I can also process credit card payments via phone. I am happy to email you any quotes you need on specific sizes. I will send you an order confirmation that works as a binding contract that your special order will be completed in reasonable amount of time and that payment has been received.
Return Policies: If you are not satisfied with your special order, I am happy to reimburse you when you return your giclee. Shipping costs will not be reimbursed for special orders and all returned items have to be in original /new condition. Payment is due prior to shipment.