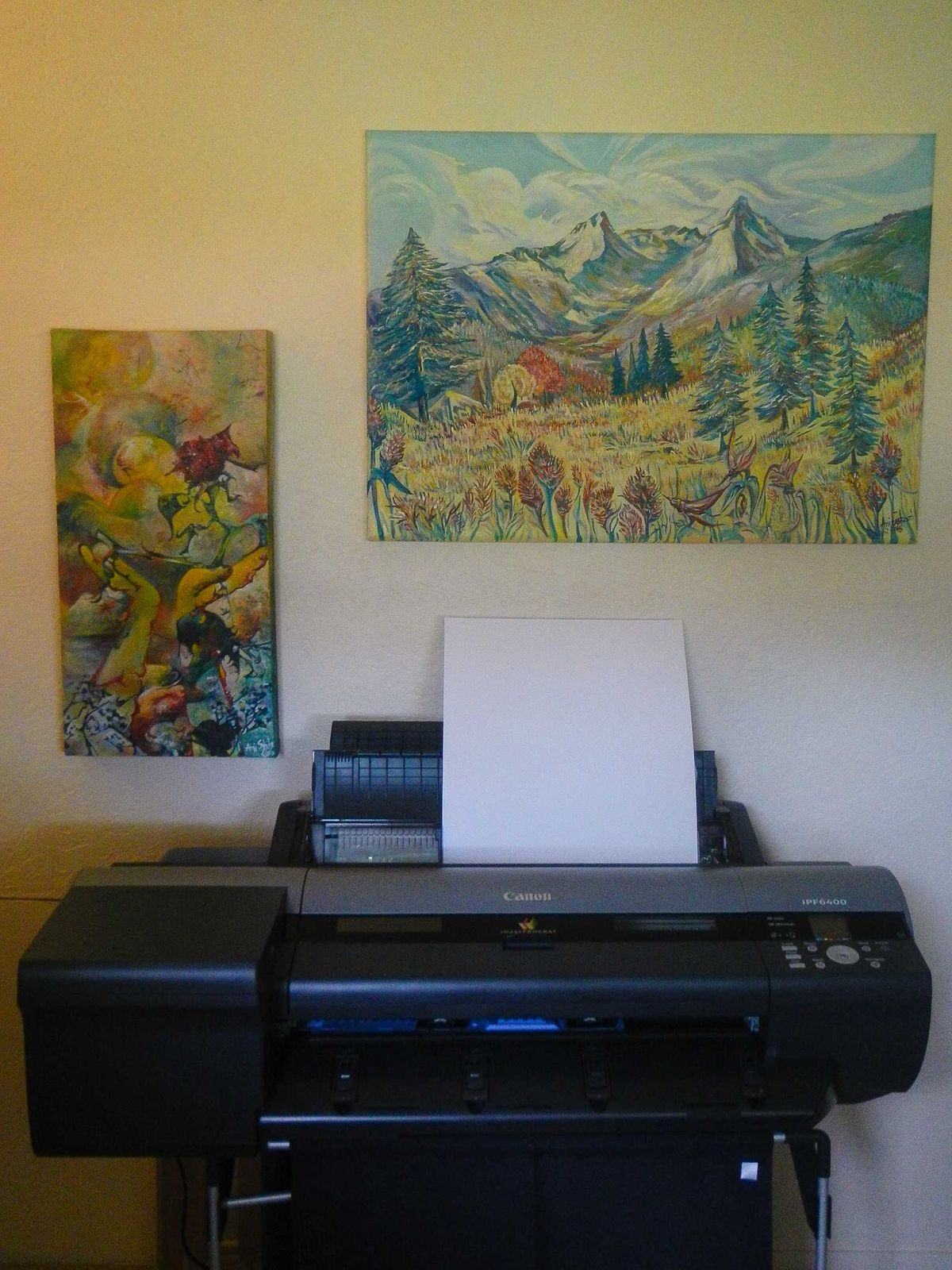 All Giclees are printed on a state of the art 12 color giclee inkjet printer. Canvas and many fine art paper options available. Archival inks and Paper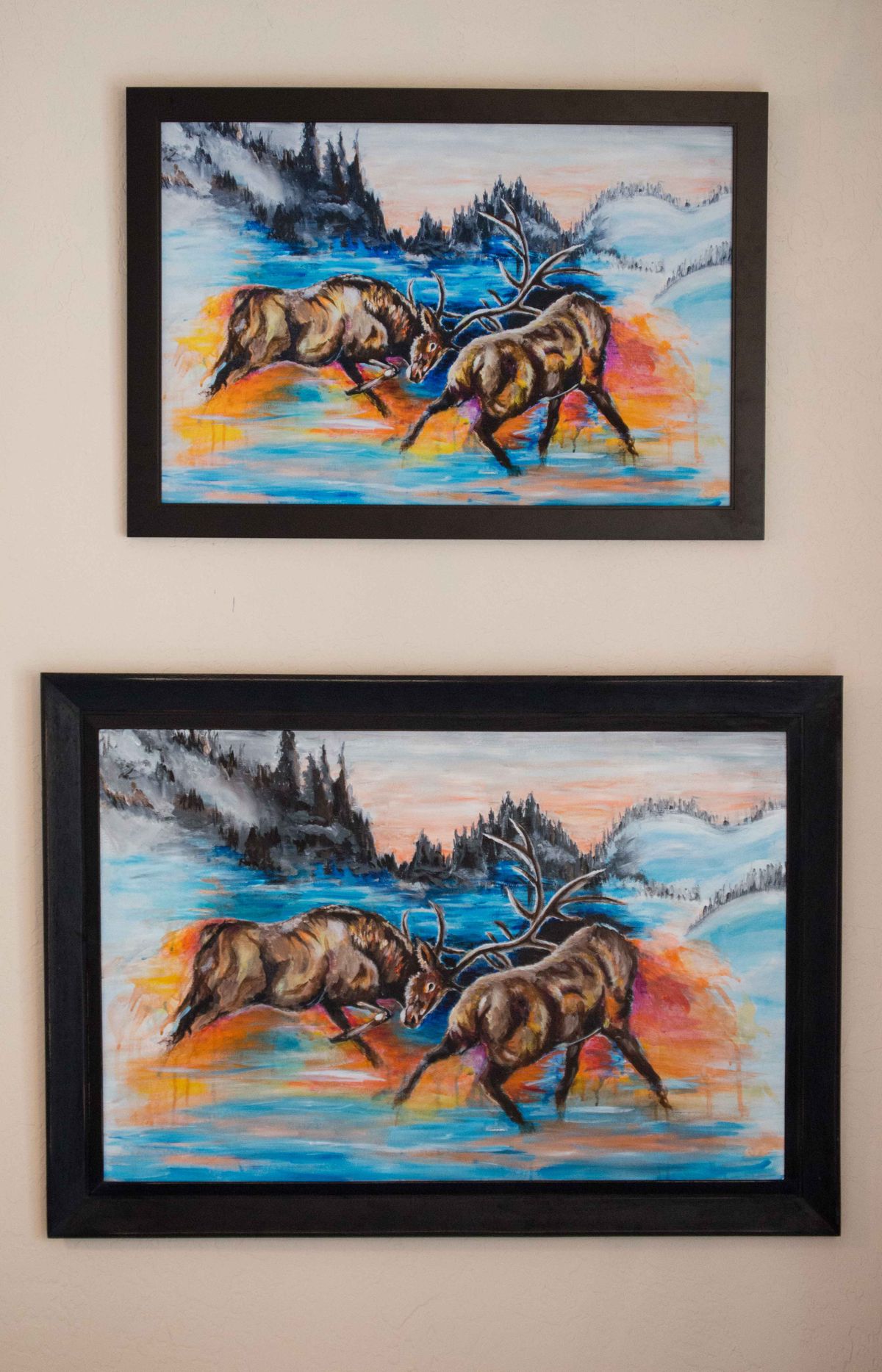 Here is a good example of a canvas giclee color match from a talented young Montana Artist. Through the proofing process, I will work with you until your piece looks like a professional reproduction

Proof your giclee for color accuracy before printing to ensure the detail is the quality your looking for. I work with you to get the print looking just like you want it.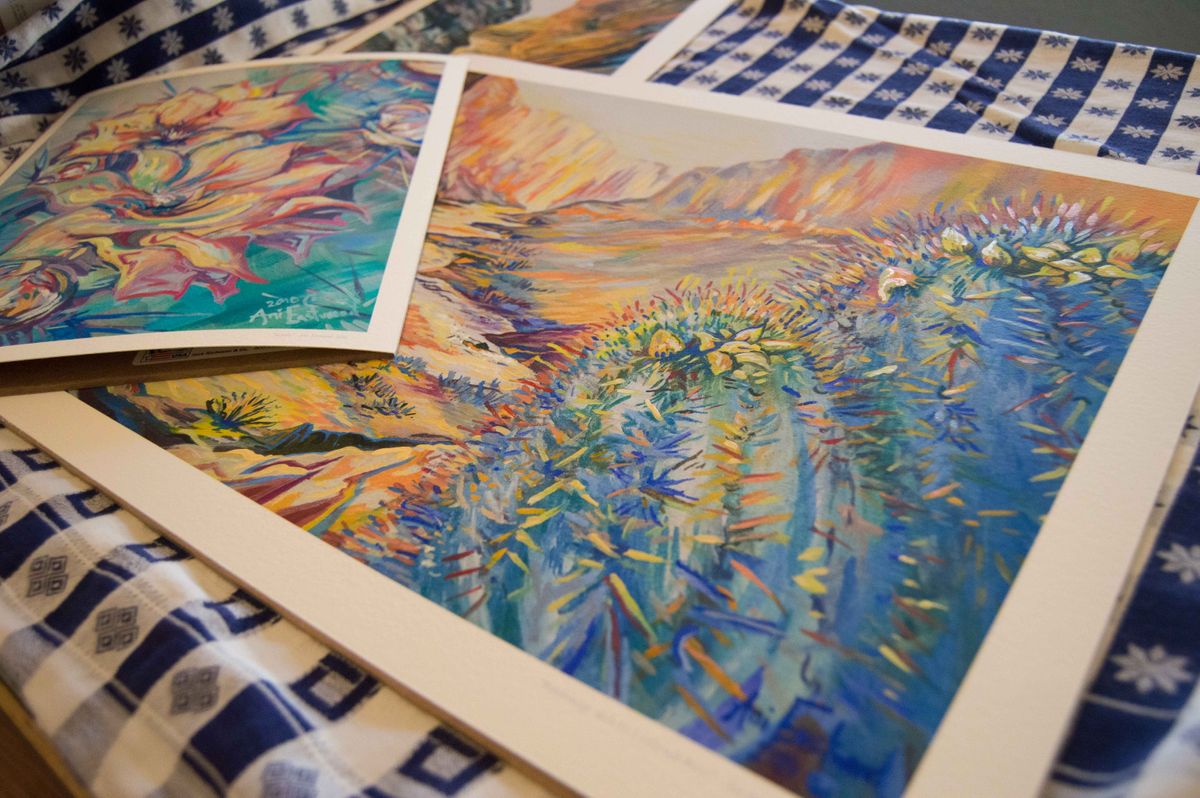 Paper Giclees can be formatted to any size. i generally suggest formatting your image to a standard size frame so it fits without a mat directly in a frame. Proportions of the original piece are kept exact. If you want different sizes later, I will reformat paper for no extra cost.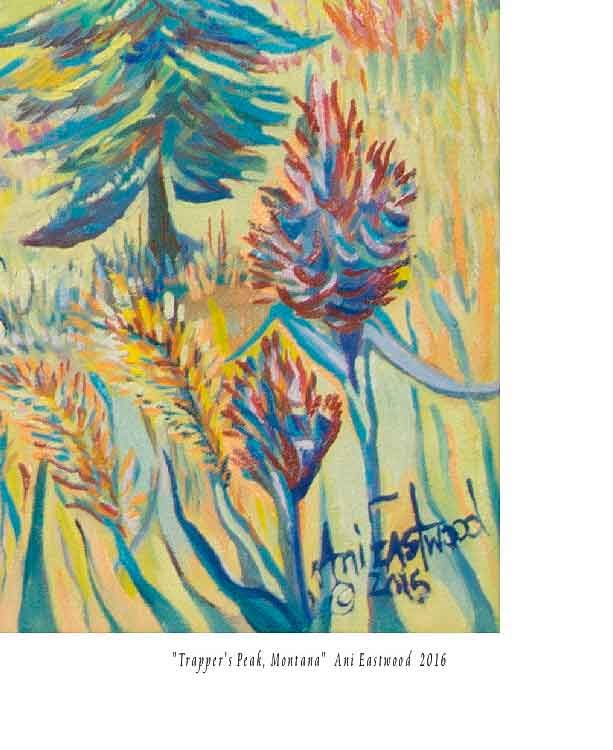 I include various formatting options in the proofing cost for paper and canvas prints. Make a set of prints unique and professional with their title and your name and date for limited edition prints or a series
I also offer Gallery Wrap Canvas Print Options for your print. I construct either the traditional stretcher bar, or can also stretch on a wooden backing for easy/safer shipping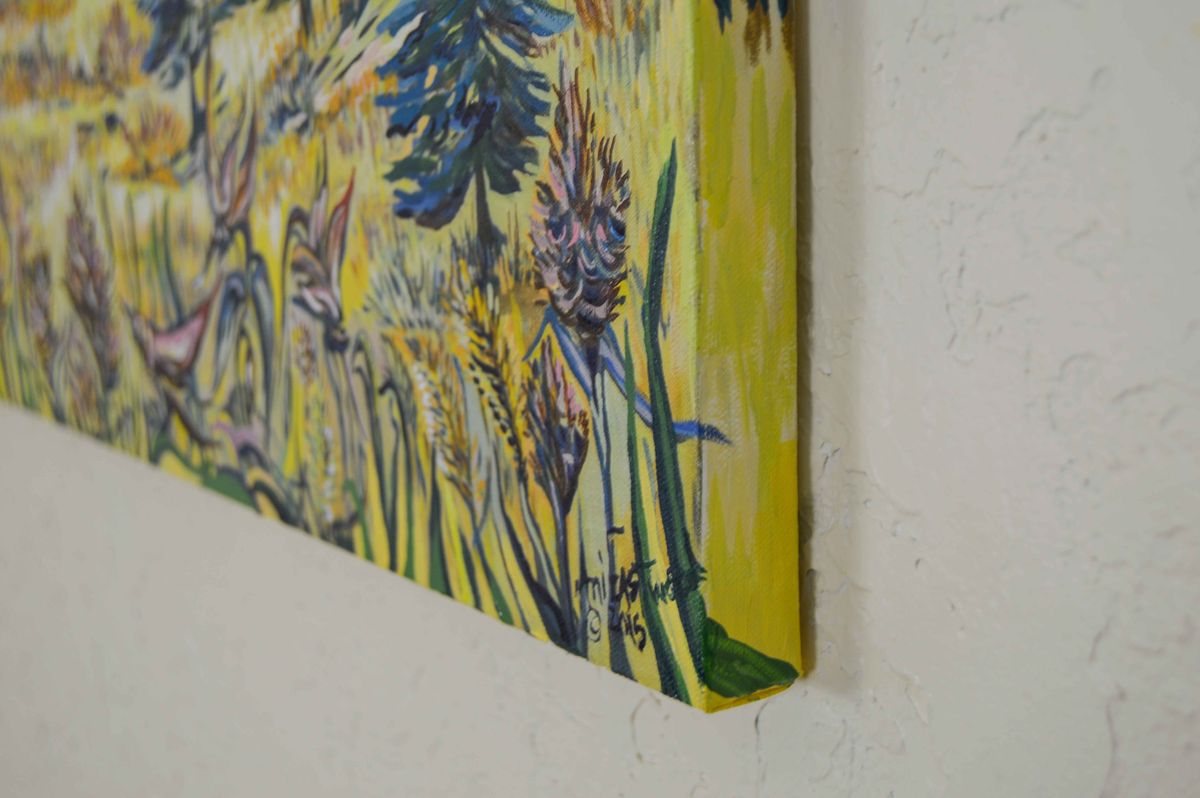 On my own canvas giclees, I like to hand paint all the sides to give it a more original feel. Printer generated gallery wraps will not give an image the same flow as an artist's hand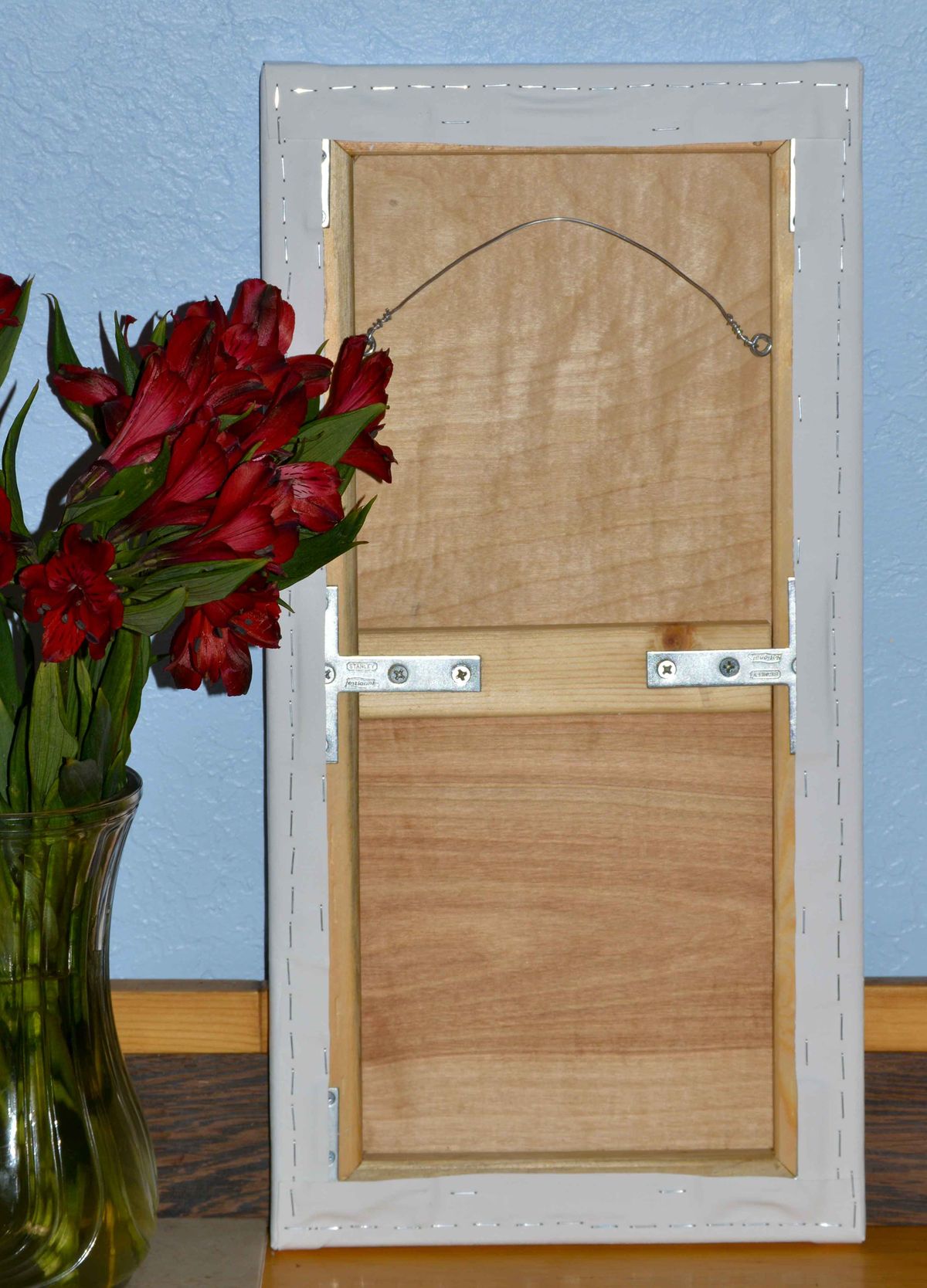 Canvas Gallery wraps come stretched on a handmade frame with plywood backing. For the sides, you can choose to have hand painted white or black or I can format a mirror image so your image wraps around the sides seamlessly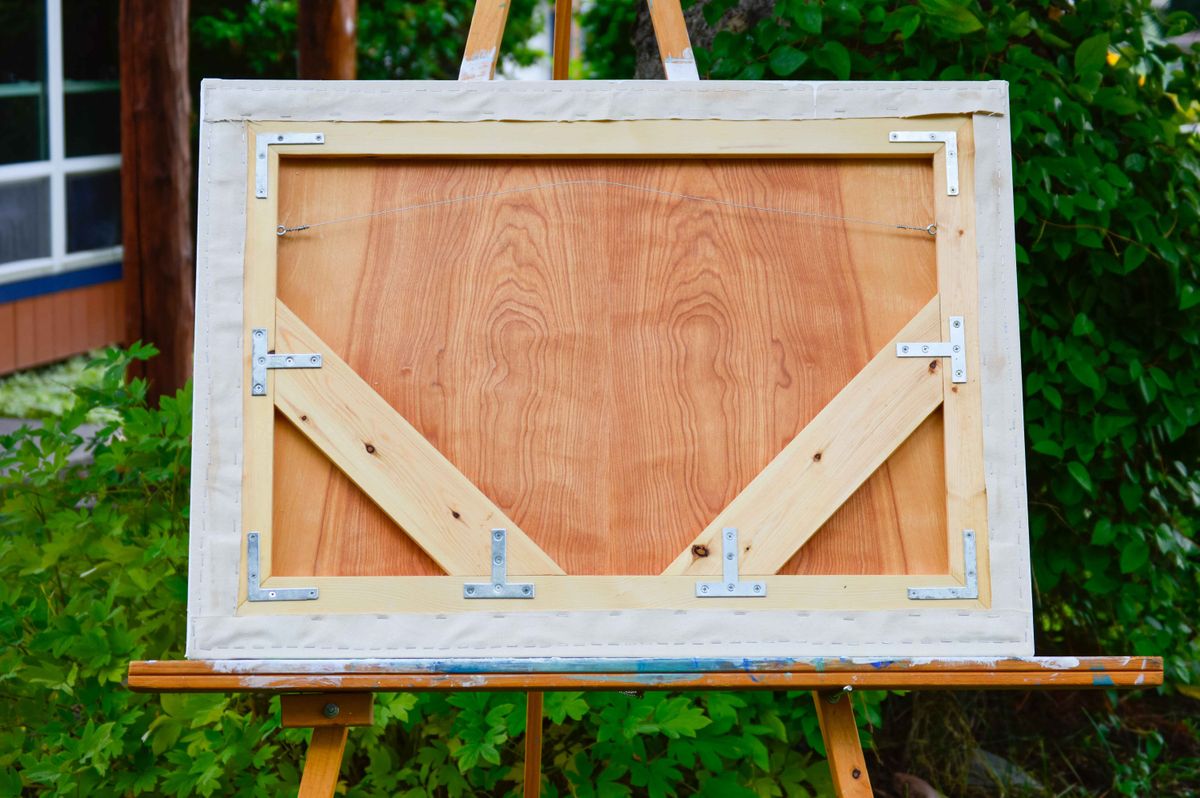 I take all precautions to ensure the frame won't warp overtime and use quality lumber while building. Details matter.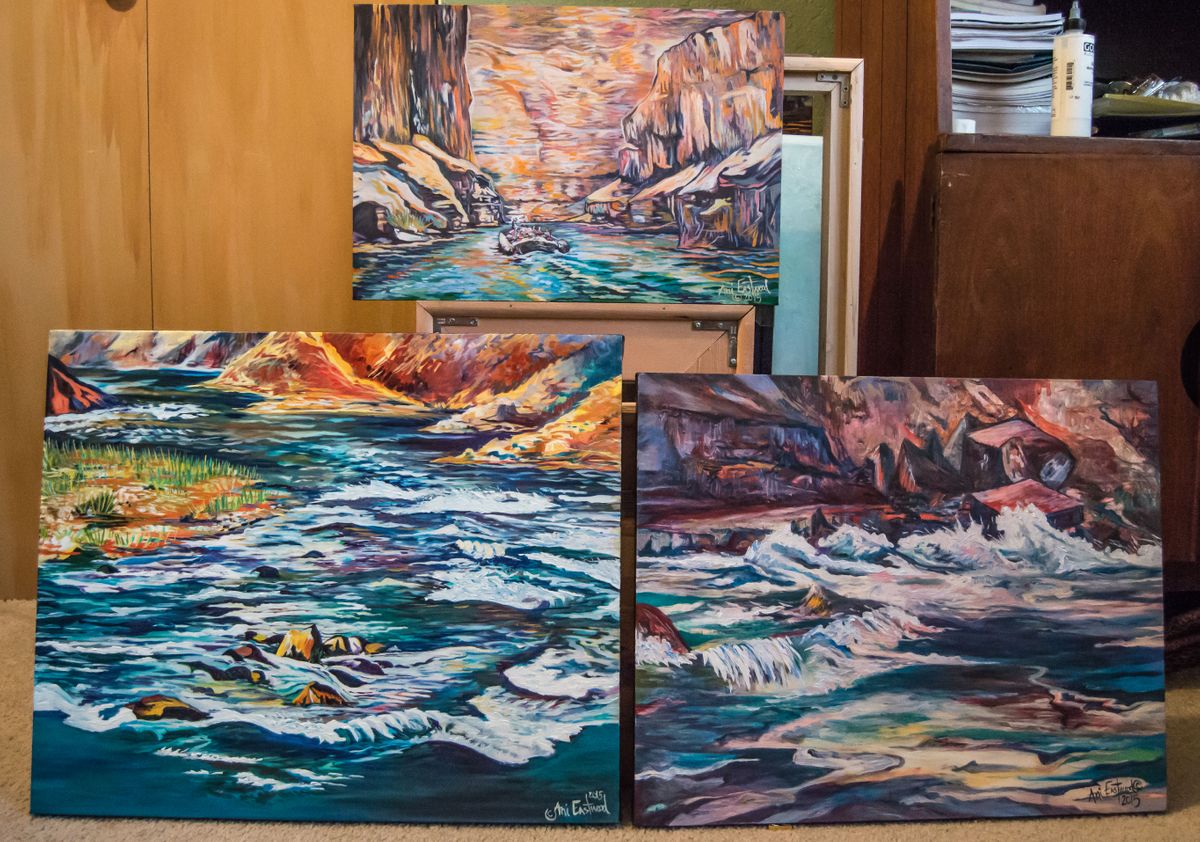 Gallery Wrap gives the giclee reproductions an original canvas painted look without needing any additional framing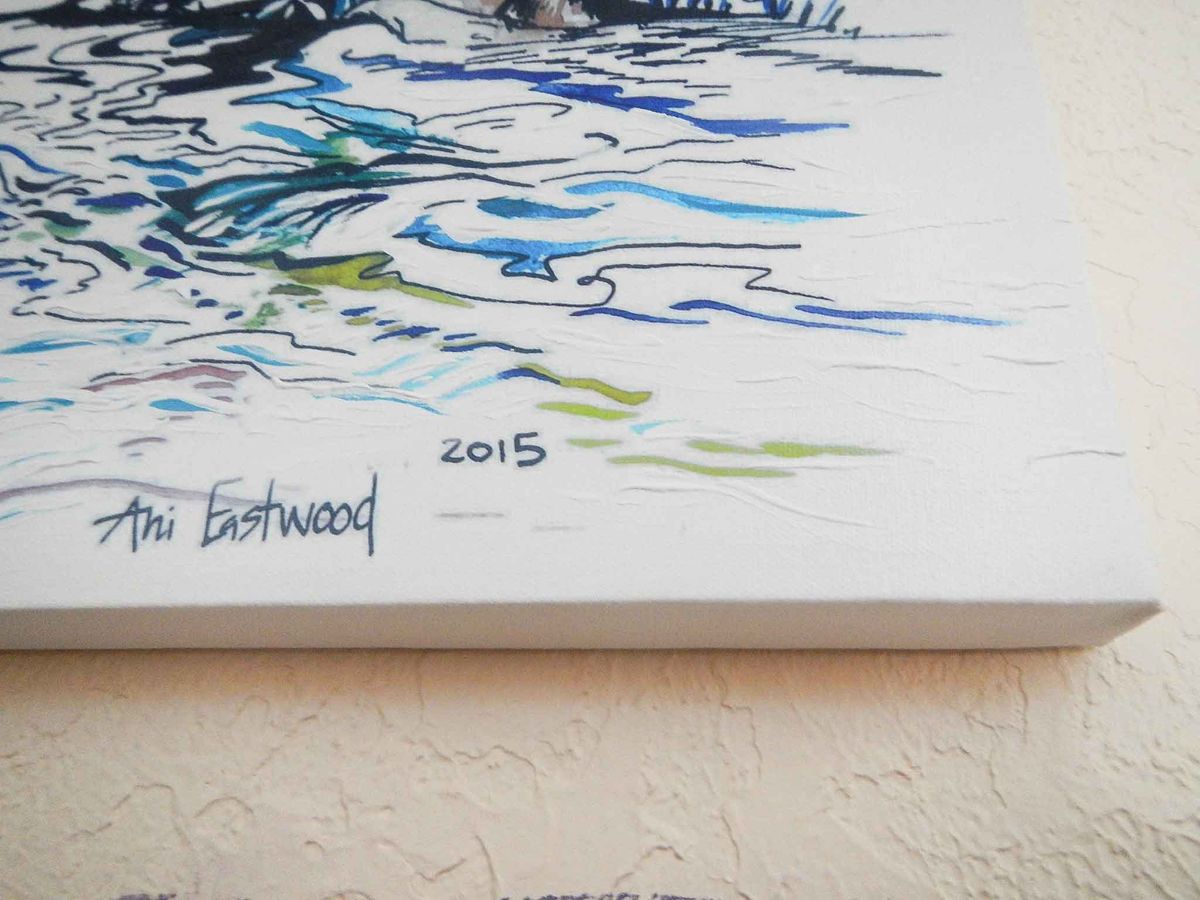 For my own giclees, I hand paint all canvas reproductions by hand. This gives them an original texture and enhance the unique feel of the piece. You will feel like you own the original painting when you see it in your home.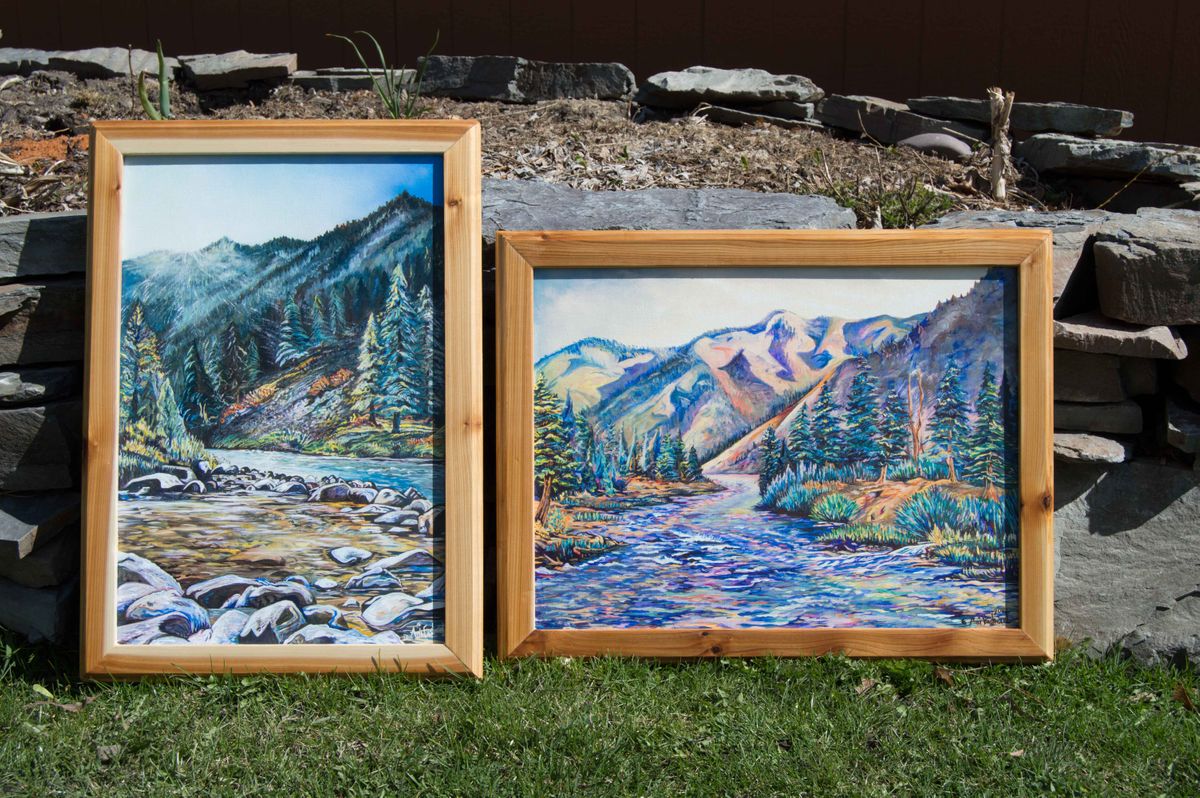 If you like a more rustic look, I also build handmade wood frames for choice pieces. Please inquire for more details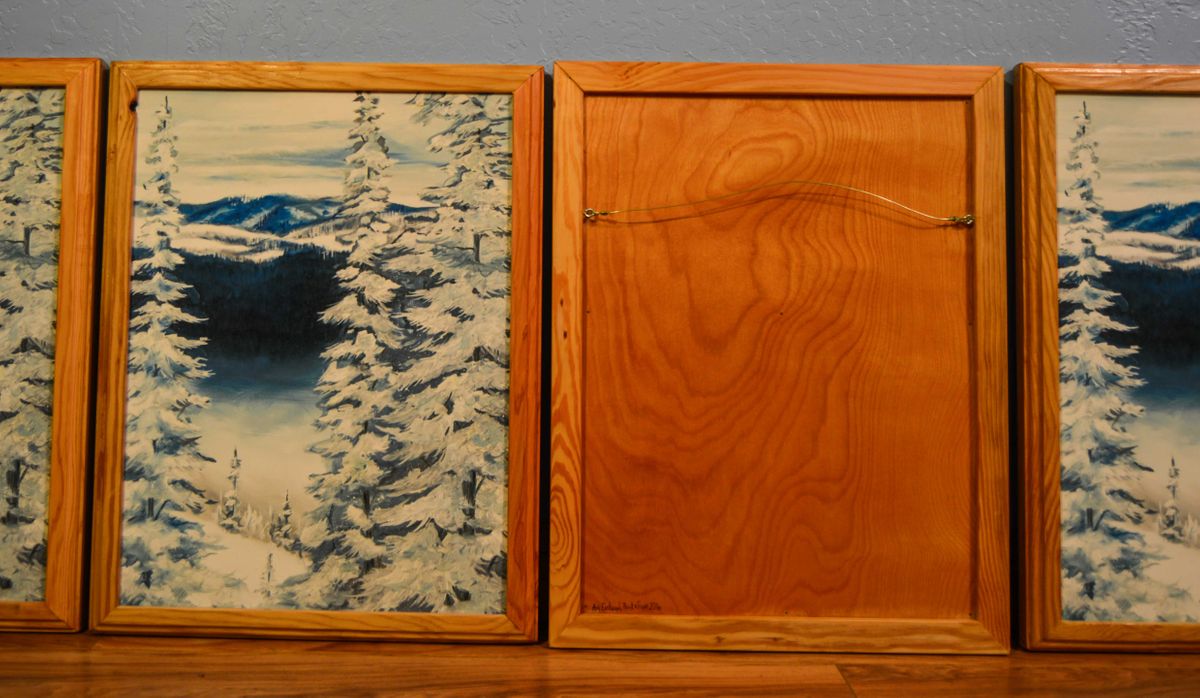 For artist's prints, I construct gallery wrap and wooden frames. These are affordable and easy to ship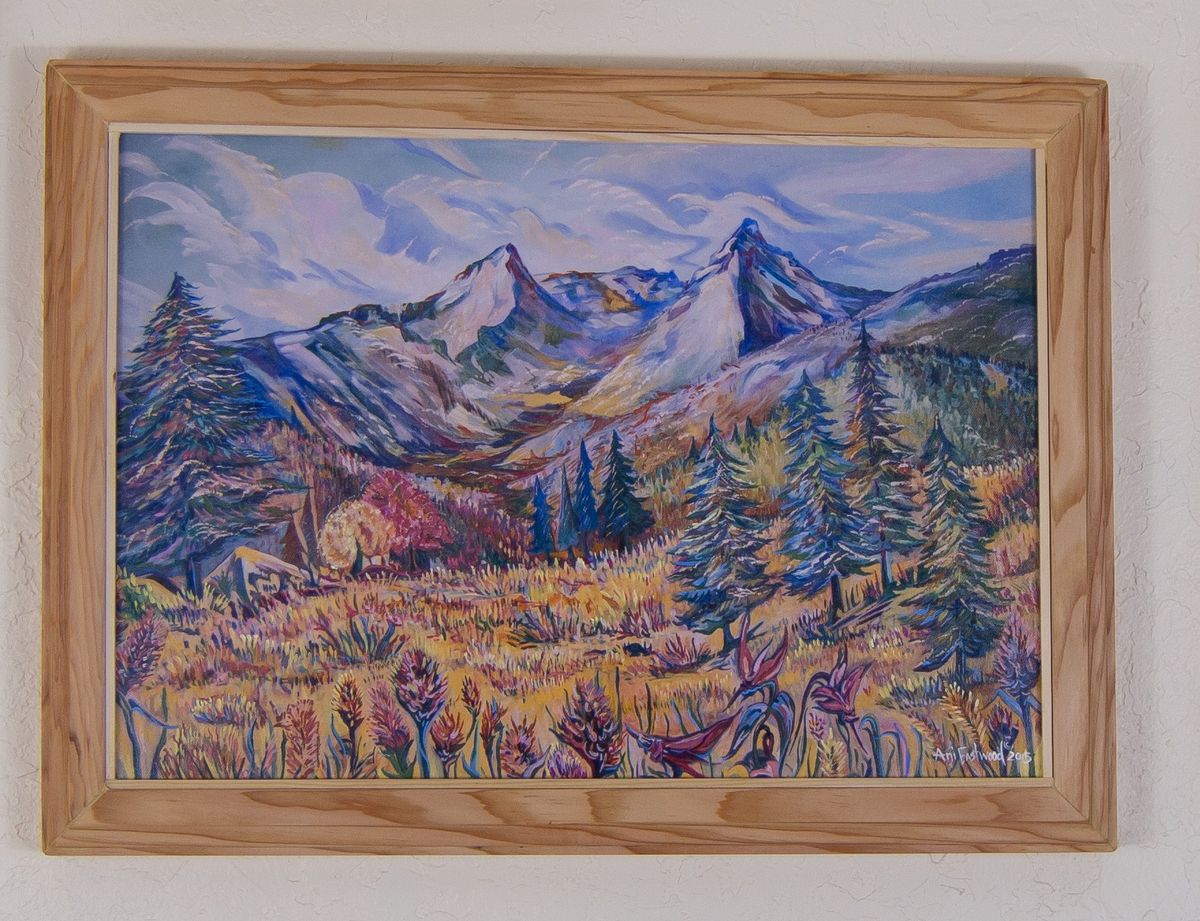 Example of Beautiful fir handmade frame on Canvas Giclee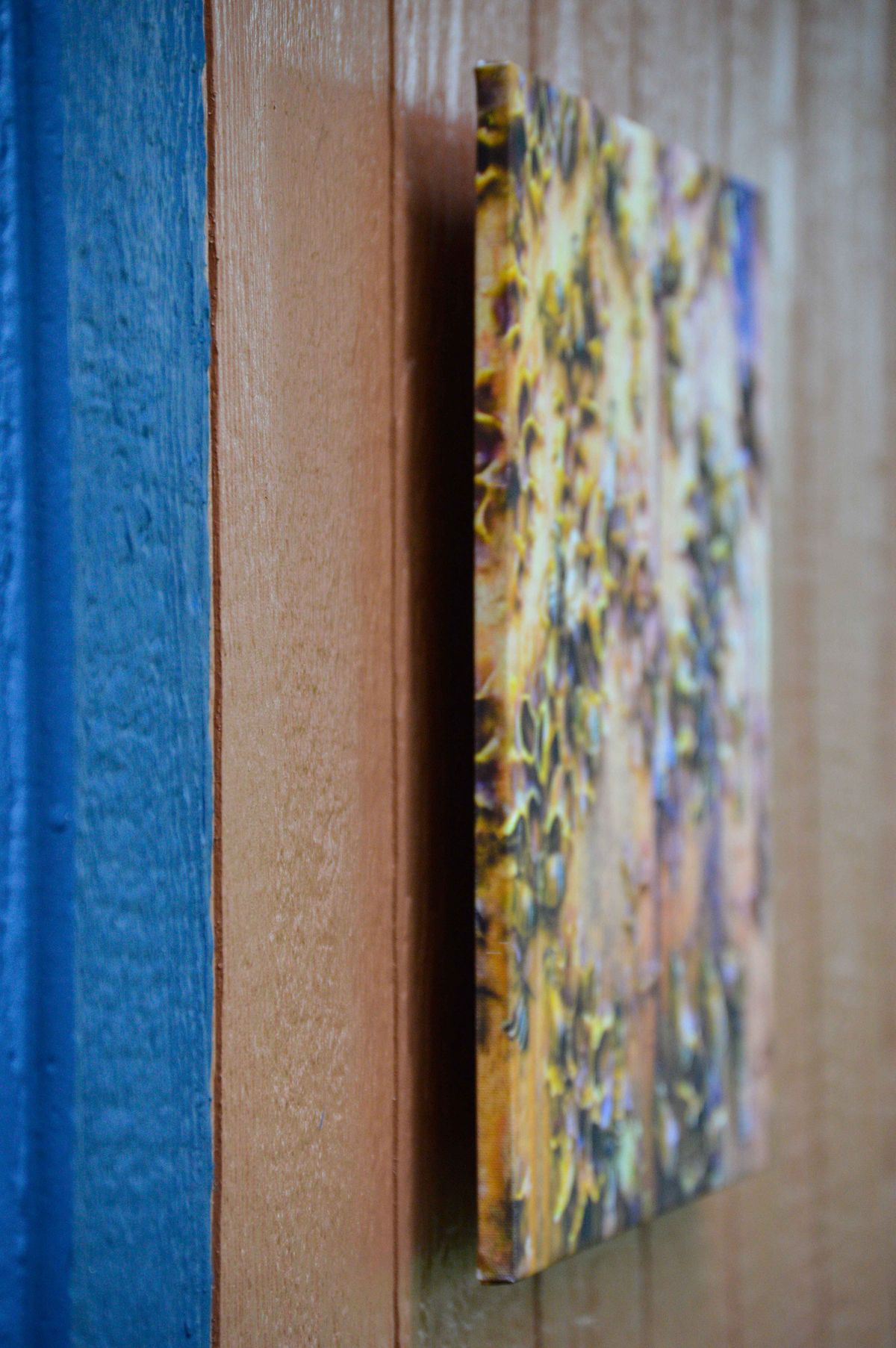 Please feel free to contact me about this more modern gallery wrap frame style. Great for photography pieces.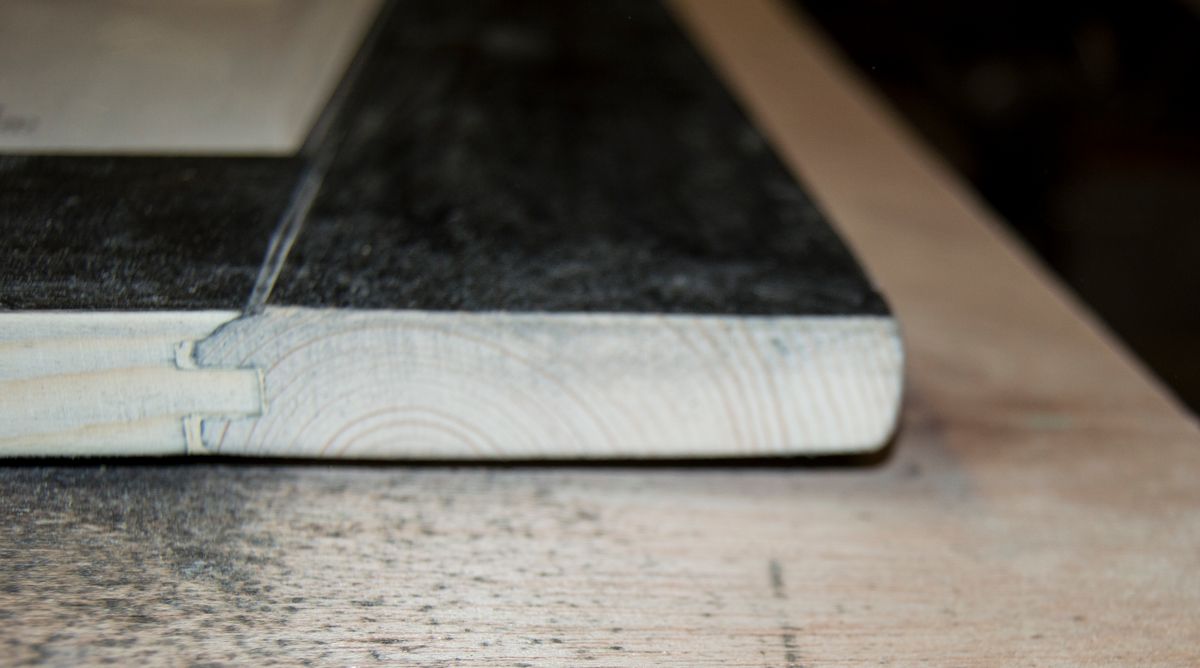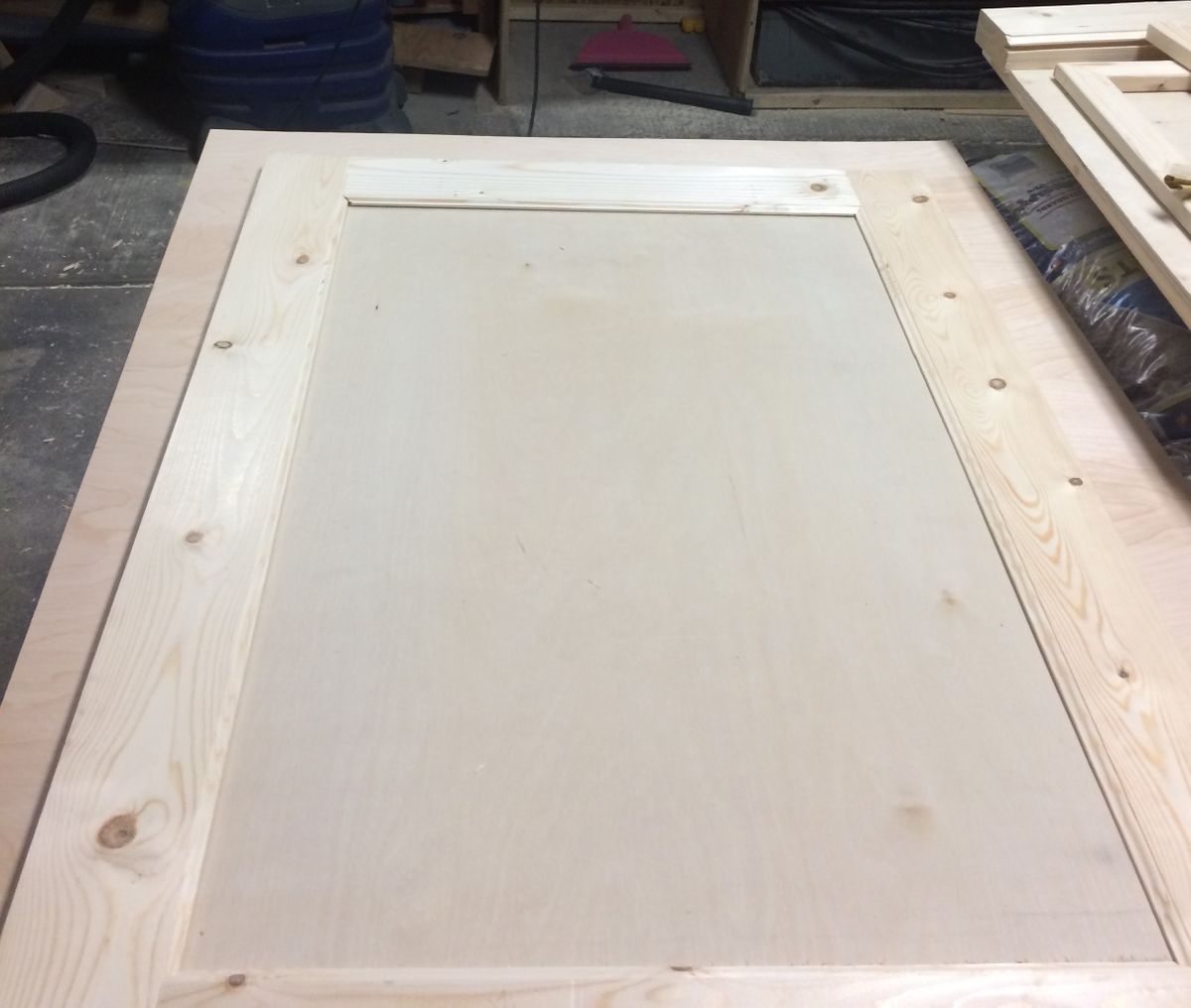 many stains and woods available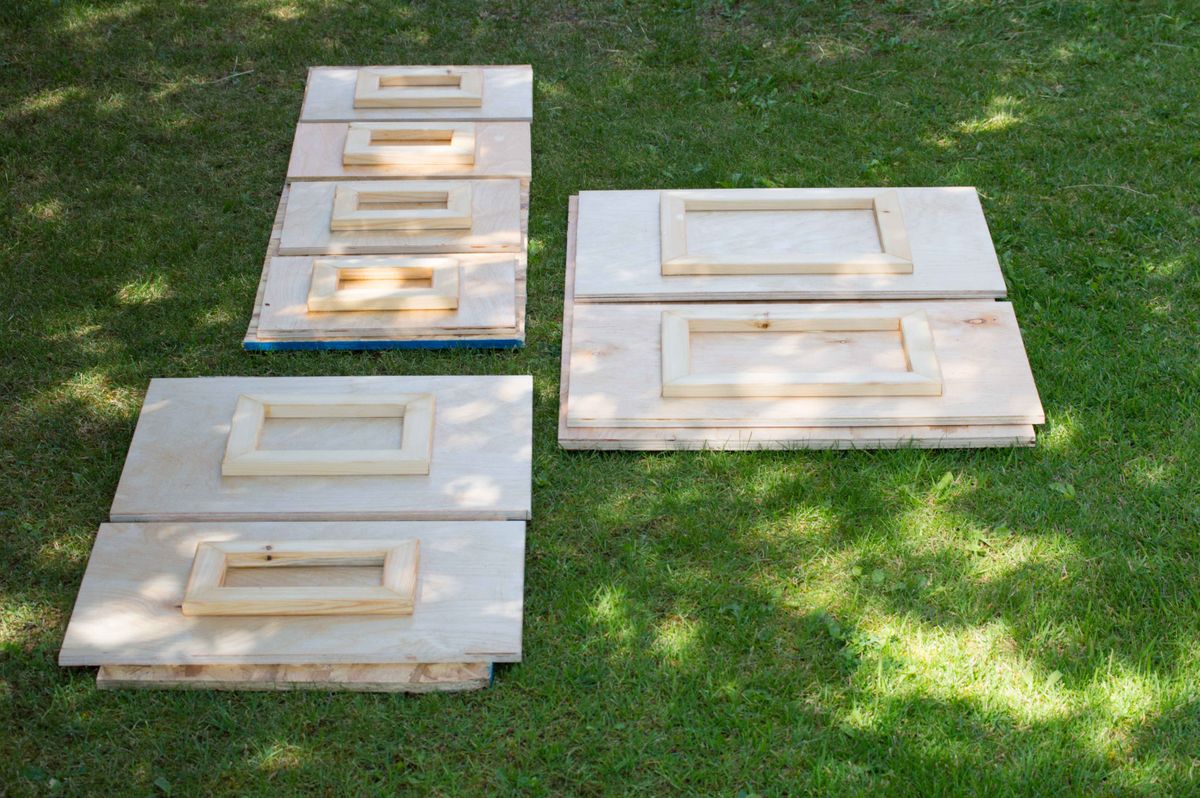 Want a different look for your gallery wrap? I am now offering this new gallery wrap style in addition to the more traditional frame. Please contact me for more details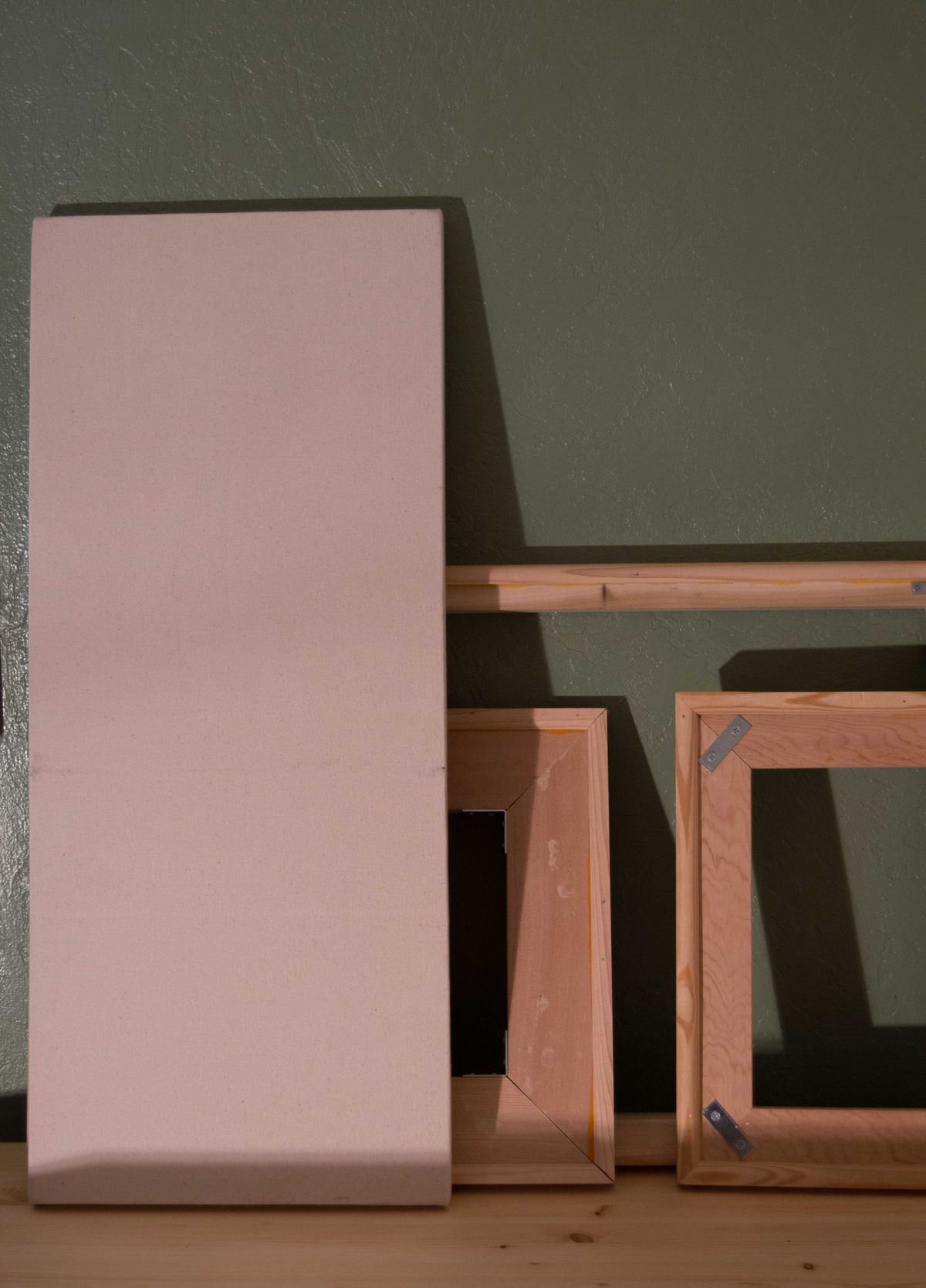 If you need large hand built canvas stretcher, I can make a variety of sizes made to order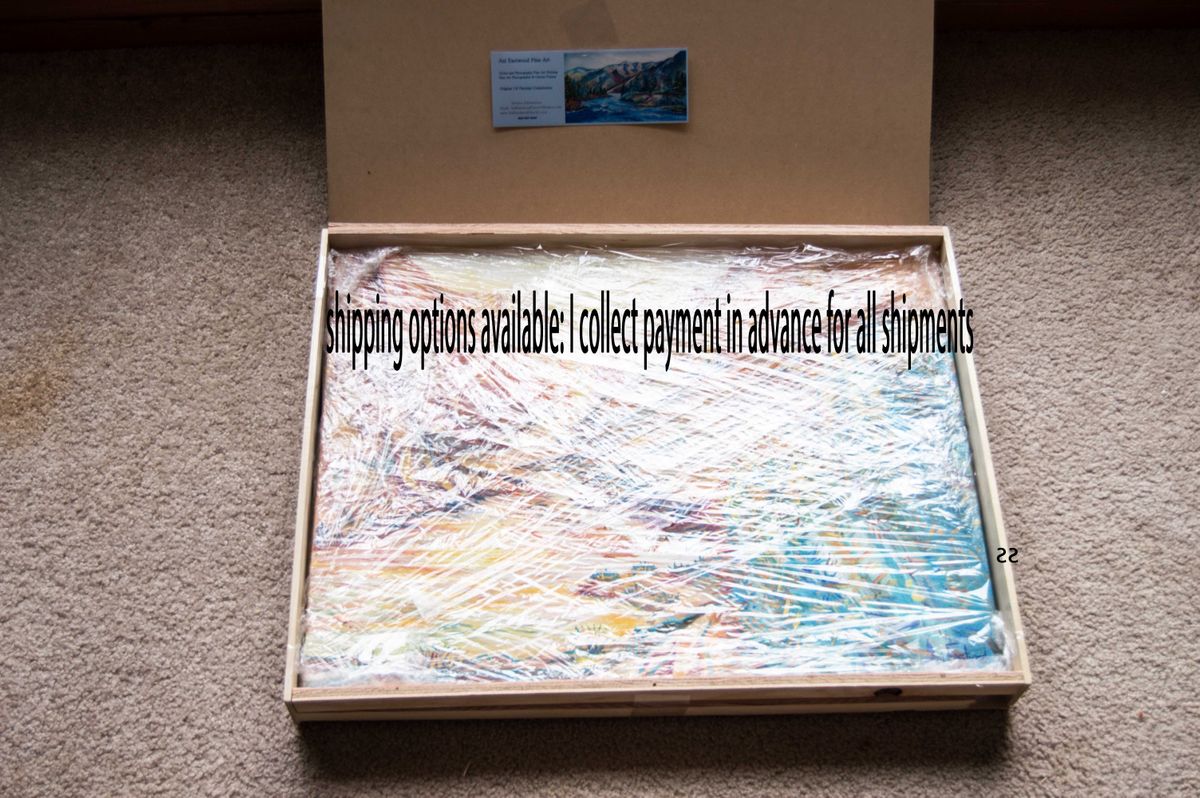 Safe and affordable Shipping